Pedicure Towels | Disaposable Towels | White | 50 count
DAVELEN LLC
Regular price $15.99 $13.99 Sale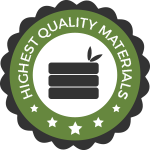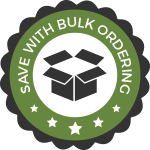 DAVELEN Disposable Pedicure Towels
Set includes 50 pedicure disposable towels non woven with 100% viscose (rayon) in WHITE measuring 30 by 15 Inches each


DAVELEN pedicure quick dry towels are perfect for your salon

100% viscose (rayon) pedicure towels are Crafted with 100% natural wood fibers are are safer for nails and skin, more hygienic, help reduce cross-contamination.

These 30 by 15 inch towels are made to be efficient and reliable, offering the kind of performance you should expect from a premium towel.

New towels for every client, end the daily routine of laundering your regular towels, Save money, Save time.
Enhance your clients' spa, salon, or pedicure experience with ecofriendly, disposable pedicure towels that offer premier luxury while being better for the environment.
Whether you're a nail salon focused on the perfect manicure or pedicure, a self-employed nailtech that loves providing a clean fade, or a spa who pampers clients from head to toe, the right towels can make all the difference.
That's why we created DAVELEN Pedicure Disposable Towels that offer luxurious, spa-quality comfort and absorbency with the fast, efficient, and ecofriendly disposability that makes them better for shop owners and clients.
The next generation of spa and salon towels, these highly-absorbent, non-woven, lint-free clothes are naturally more hygienic than any reusable towel because they're made from natural certified wood fibers free of harmful chemicals. Better yet, they help reduce the need for laundry services, helping you save time, money, and effort—so you can better focus on the clients ahead.
Product Details:
Pedicure Disposable Towels
Silky, Cashmere-Like Feel
Highly Absorbent
Lint Free
Naturally Hygienic and Germ Free
Viscose (Rayon) Fabric
Towel Size: 30" x 15" (Each)
Bleach and Dye Free
Ecofriendly and Biodegradable
Get these ecofriendly, disposable, luxurious foot towels for your salon or luxury spa today by clicking 'Add to Cart' above and give your clients the very best.
---